I had the great pleasure of assisting The Womb Gallery and Dalek with their latest show. The Womb Gallery is owned by Wayne Coyne of The Flaming Lips and his wife, Michelle Coyne whom is a fantastic artist and photographer herself. The gallery is curated by super awesome talented people, Rick Sinnet and Jake Harms.
James "Dalek" Marshall is an extremely talented artist from North Carolina and has quite the impressive history of success. With shoe designs for Nike, board shorts for Hurley and a slew of other graffiti-related historical references, there's nothing to question. Some of his work leaves me captivated and mesmerized for minutes on end.
The show consisted of a large body of work all done in about 10 days before the show. To accomplish such a feat, the gallery put together a talented motley crew of artsts. I was honored to have been a part of this unruly bunch. Many of us put in multiple days 12 hours straight.
I ended up being responsible for this one.
Here's a detail shot.
And then did the final touch up and assisted with this one.
Here's a great video about the show done by Change Yer Life OKC.
More shots of the other work…
I also found out that Dalek use to assist Takashi Murakami which is a modern-day Salvador Dali. You don't get much higher in the art world than Takashi Murakami. WOW! Check out his Louis Vuitton prints.
And some "superflat" work by him as well …
You might remember his Kanye West album cover …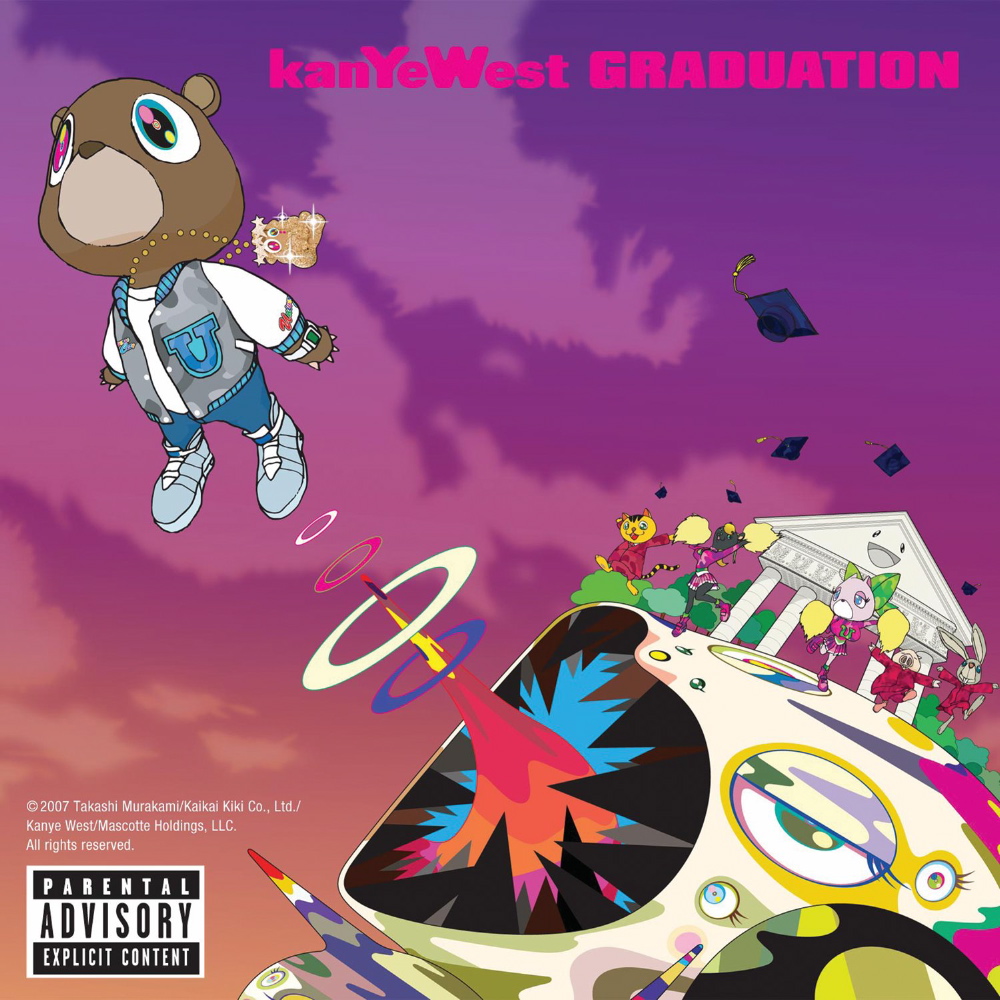 Oh and he also did a Google logo one time. Oh yeah … :/
Anyway! Thanks to Rick Sinnett and Jake Harms of The Womb Gallery.
Till next time!
Over and out.
Kris